Yard sale season is just around the corner. Find you a cozy coupe for cheap and update it to one of these cute things for your child!
Minne Mouse Car by Little Corbin Hills
Batmobile by Sweet C's Designs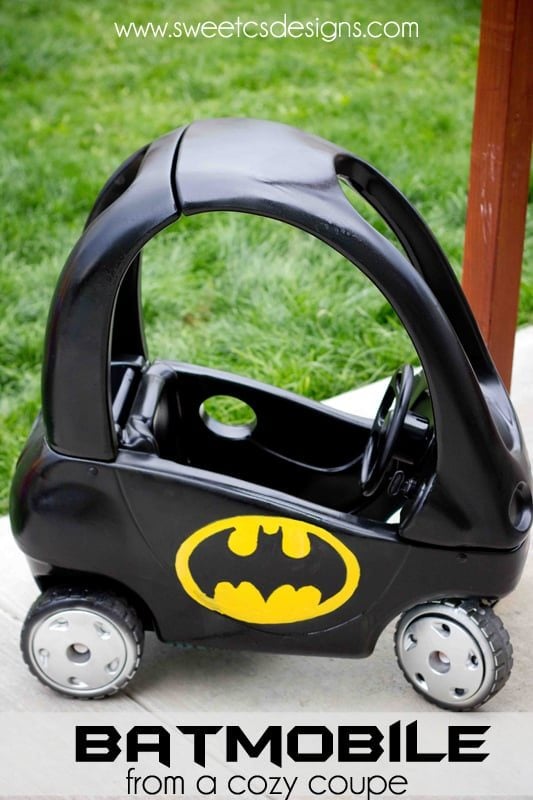 Ambulance Coupe
by The Barkleys
"Cars" Car
by Just a Little Creativity
Lightning McQueen by Mom Wasn't Built in a Day
Taxi from Apartment Therapy
Mystery Machine from Hot Mess Hostess
Baseball Coupe from The Positive Tribe
Personalized Coupe from Better After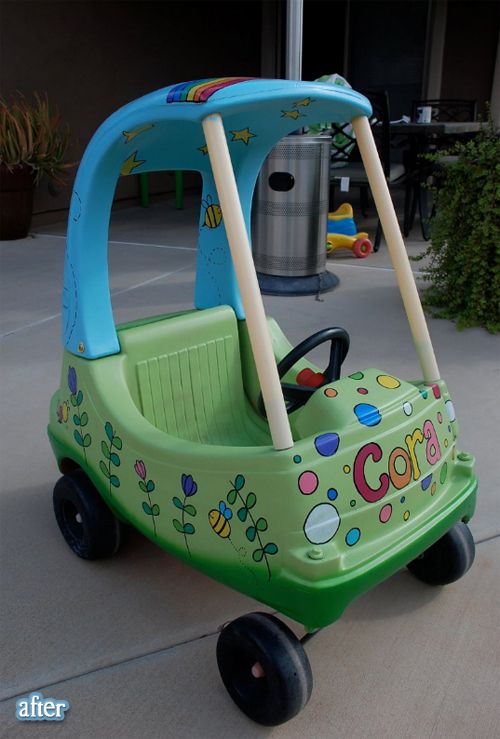 Other Ideas:
Other "Cars" Characters
Covered Wagon
Bug
Others made by Little Tikes for Inspiration:
Police Car
Cozy Coupe Cab
Ride and Rescue
Bumble Bee
Never miss a new post!
Check out 2 Crafty 4 My Skirt on Facebook for items that you can custom order or just to stay updated on new projects!
This Post is Sponsored by: Alese Stewart Photography, Reclaim-ologist and Other Crafty Chicks, Shabby Apple Dresses, My Own Labels
, mymemories.com
, LittleTikes.com
, Little Giant Ladders
, Leonisa